AN ADAPTED MODEL OF THE AIRPLANE CONSTRUCTED IN ZAGREB IN 1910
AND REALIZED BY CONSTRUCTOR ALBIN NOVAK IN 2007
AIR EXPO 100
In 2003, on April 11, 12 and 13, the city of Gorizia celebrated Aviation's 100 years, with a big manifestation of national and international level. Among the exposed airplanes, was the historical "Flyer", constructed by brothers Wright and EDA V, constructed by Rusjan brothers. Both of them were able to fly. Fifty-six exhibitors and constructers of sophisticated airplane models were present. There were numerous ULM, gliders and helicopters. The "Barco" organized a big contest of simulated flights, which were really appreciated by spectators. Many conferences were also organized and people who were present on these days appreciated a parachutist's launch. At the end of the exhibition, the big performance of the national acrobatic patrol, the "Frecce tricolori".
HISTORICAL AND PHOTOGRAPHIC EXHIBITIONS
On memory of Eduardo Rusjan, Ljubljana (1999) and Nova Gorica (2000) organized historical and photographic exhibitions and Symposium. In Gorizia, some historians and people fond of flight organized different exhibition for Rusjan brother's memory: Kulturni Dom (1986), Expomego (2000) and Morassi House (Gorizia's Castle). Morassi House was dedicated to the "4° Stormo Caccia", in order to celebrate the 70th anniversary of its foundation and to tell Gorizia's airfield story, beginning from pioneer Eduardo Rusjan first flights.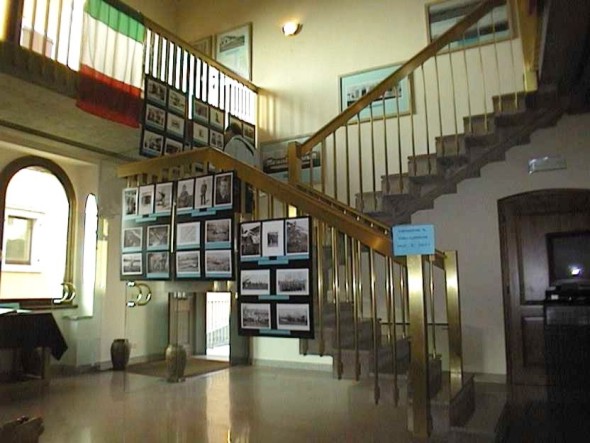 Morassi house entrance, next to Gorizia's Castle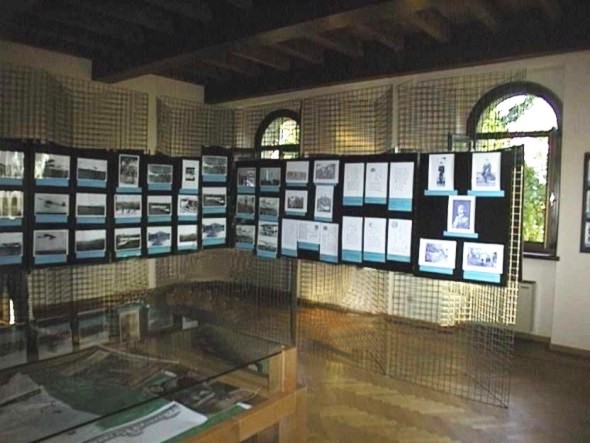 The hall dedicated to Rusjan brothers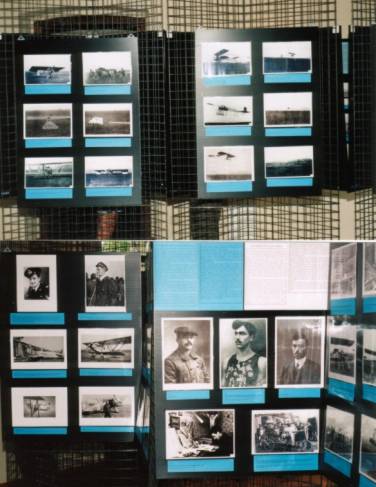 Some pannels with photos representing Rusjan brothers